Party Chief and US President hold phone talks on March 29.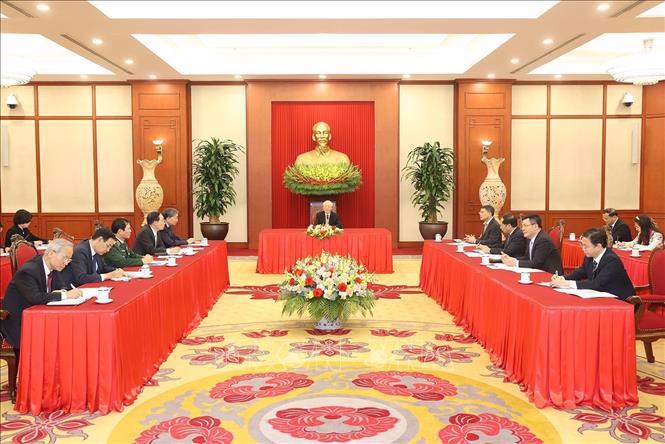 Party General Secretary Nguyen Phu Trong and US President Joe Biden agreed to boost cooperation in trade, clean energy, and energy transition during phone talks on March 29 marking the tenth anniversary of the establishment of their comprehensive partnership.
Party Chief Trong suggested the two sides continue expanding and turning economic, scientific, and technological cooperation into a focus and driving force of relations.
The two should attach importance to promoting harmonious and sustainable trade and cooperate in ensuring supply chains, developing infrastructure, and emerging areas such as logistics, the digital economy, green transformation, and healthcare, he said.
President Biden affirmed that Vietnam is an important partner of the US.
He said the US commits to promoting peace and prosperity in the Indo-Pacific region, looks forward to cooperation from Vietnam and other countries in negotiating the Indo-Pacific Economic Framework for Prosperity, and supports and promotes cooperation for the peaceful and sustainable development of the Mekong region.