WVR/VNA - The 11th Ocean Dialogue, themed "Hybrid Activities: Helping or Hindering Order at Sea", took place in the northern port city of Hai Phong on July 11, 2023.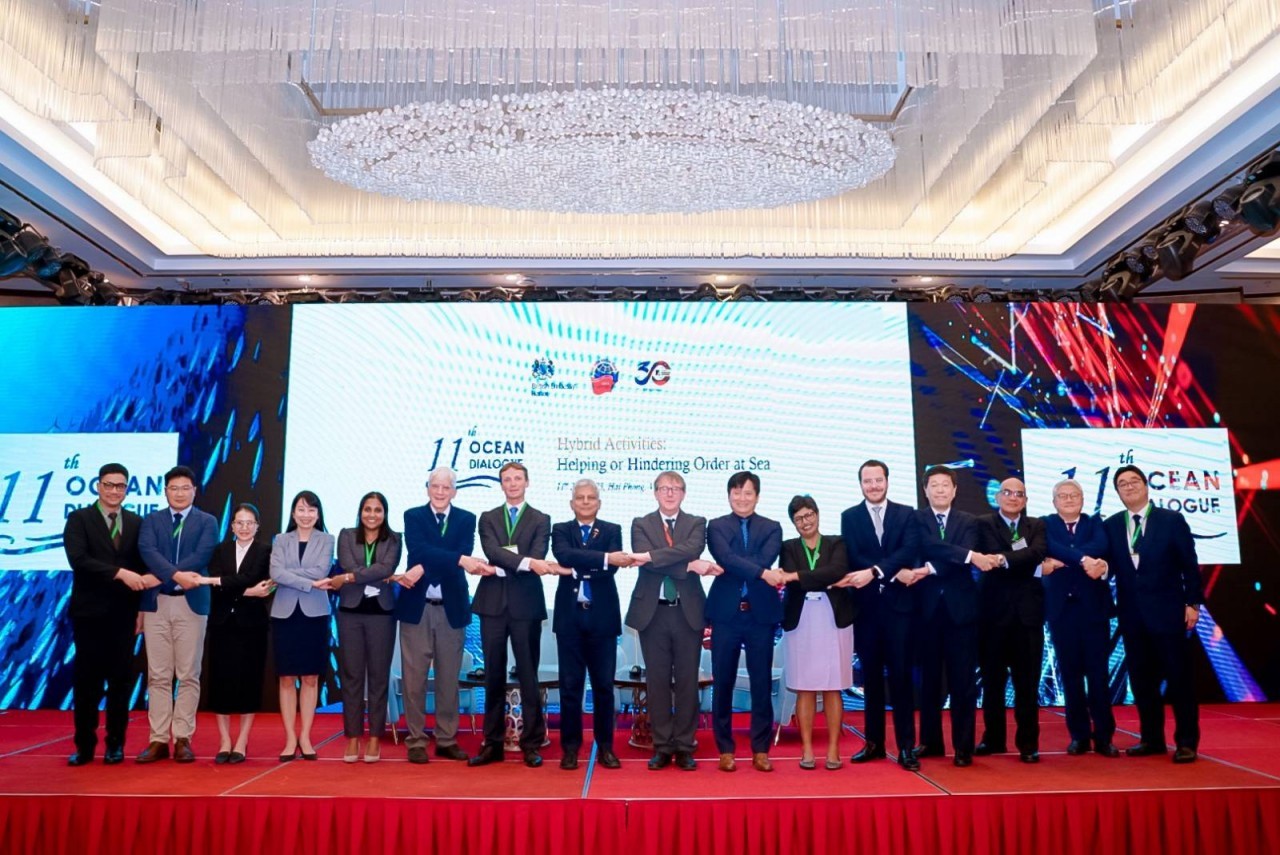 11th Ocean Dialogue talks hybrid, grey zone activities: Some participants in the 11th Ocean Dialogue in Hai Phong city on July 11, 2023. (Photo: DAV)
The event, held by the Diplomatic Academy of Vietnam (DAV), the UK Embassy in Vietnam, and the Konrad Adenauer Stiftung (KAS) foundation's Vietnam Office, attracted more than 100 delegates attending in person and over 50 others via videoconference, including 20 experts from 14 countries.
Participants discussed the trend of using hybrid activities by many countries in the region and the world, including grey zone activities in the East Sea. They shared viewpoints on hybrid activities and countries' experience in responding to grey zone activities and looked to debate and make policy and legal proposals for managing activities to ensure order at sea.
In his opening remarks, DAV Vice President Dr Nguyen Hung Son said that hybrid activities are not a new phenomenon in the world. Many grey zone activities haven't been fully identified or assessed on the basis of international law. The dialogue aimed to scrutinize the nature of those activities, the lack of goodwill in applying and interpreting international law, or the taking advantage of the unclear regulations of international law to weaken international law, thereby devising more effective response to this strategy.
Speakers at the event discussed hybrid and grey zone activities in the region, including the East Sea. They pointed out that hybrid activities combine traditional and non-traditional, military and non-military measures; are often conducted by non-state entities but supported by states; keep the situation below the red line of war; and often take place in transition zones between different spaces, entities, or rules.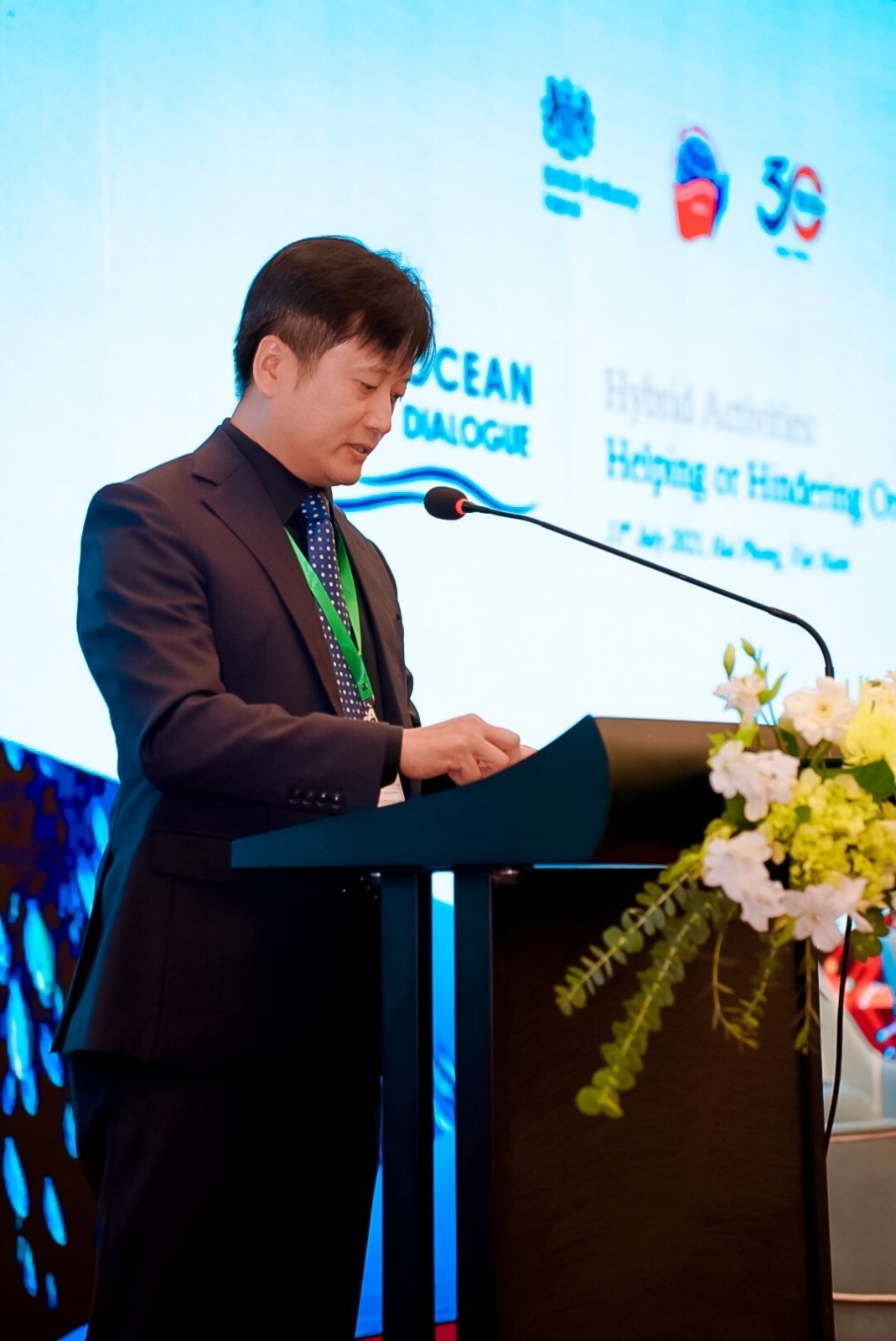 11th Ocean Dialogue opened in Hai Phong: Dr. Nguyen Hung Son, Vice President of the Diplomatic Academy of Vietnam speaks at the 11th Sea Dialogue. (Photo: DAV)
They said grey zone and hybrid activities are posing legal challenges and affecting the international order. In particular, the development of technology has been making challenges from those activities clearer. Besides, grey zone activities occur not only in the field but also other aspects such as economy (sanctions, embargoes, trade restrictions) and information (intentional misinformation).
Suggesting some initiatives for countries in and outside the region to better manage hybrid activities and effectively respond to grey zone activities, the dialogue said countries should enhance the coordination of actions among relevant agencies; and improve the capacity of identifying grey zone challenges and differentiating hybrid activities with legal purposes from grey zone activities with illegal intentions.
Countries and international organizations should perfect the legal frameworks on hybrid activities. Besides, international cooperation is also the key for countries to coordinate actions to better manage hybrid activities, delegates noted.
The Ocean Dialogue, initiated by the DAV, aims to connect scientists to discuss marine science, policies, and legal frameworks towards sustainable ocean governance.